Virtual Training
This service enables you to have a lesson in the comfort of your own surroundings, save on extra travel cost's, don't have to feel uncomfortable with someone watching you. Just relax and ride!!
Get expert opinion with a hard copy to keep & look back on.
Session duration can vary on what you are wanting to achieve from your lesson, a solution to a single problem, 5 min session would suit you best or wanting to gain a more in- depth overview a 20 min session would suit you best.
!!! Receive your expert advice Today !!!
All you need to do is choose your lesson duration & email us your video clip
Prices
Up to 5 min - £4.99
5 min to 10 min - £7.99
10 min to 15 min - £9.99
15 min to 20 min - £11.99
Contact
Please email video's to
ajsequestrian@yahoo.co.uk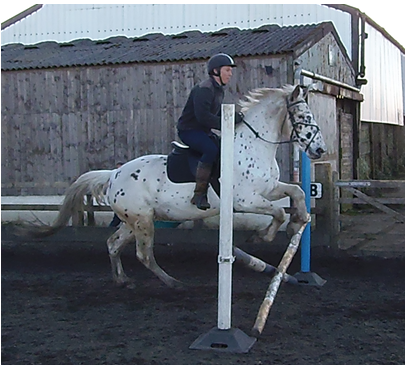 The following information must be included in your email otherwise you may not receive your feedback.
Your full name
Contact telephone number
Email address
Your selected lesson duration
Method of payment
Methods of Payment
Payment must be received before lesson feedback is dispatched.